Innisfree Jeju Volcanic Blackhead 3 Step Program
INNISFREE JEJU VOLCANIC BLACKHEAD 3 STEP PROGRAM
3-in-1: Removes Sebum + Brightens Skin + Treats Blemishes!
Thanks to Jeju volcanic clay and scoria, it's also soothing and moisturizing while it deeply cleanses pores to purify your skin.
Free from: mineral oil, animal-originated ingredients, artificial fragrances, imidazolidinyl urea
How To Use:
1. After washing your face and applying toner, gently smooth the product over your entire face.
2. Avoid using the product on your eye and lip areas.
3. Rinse off the mask with lukewarm water after 15 minutes. (Use 1-2 times per week)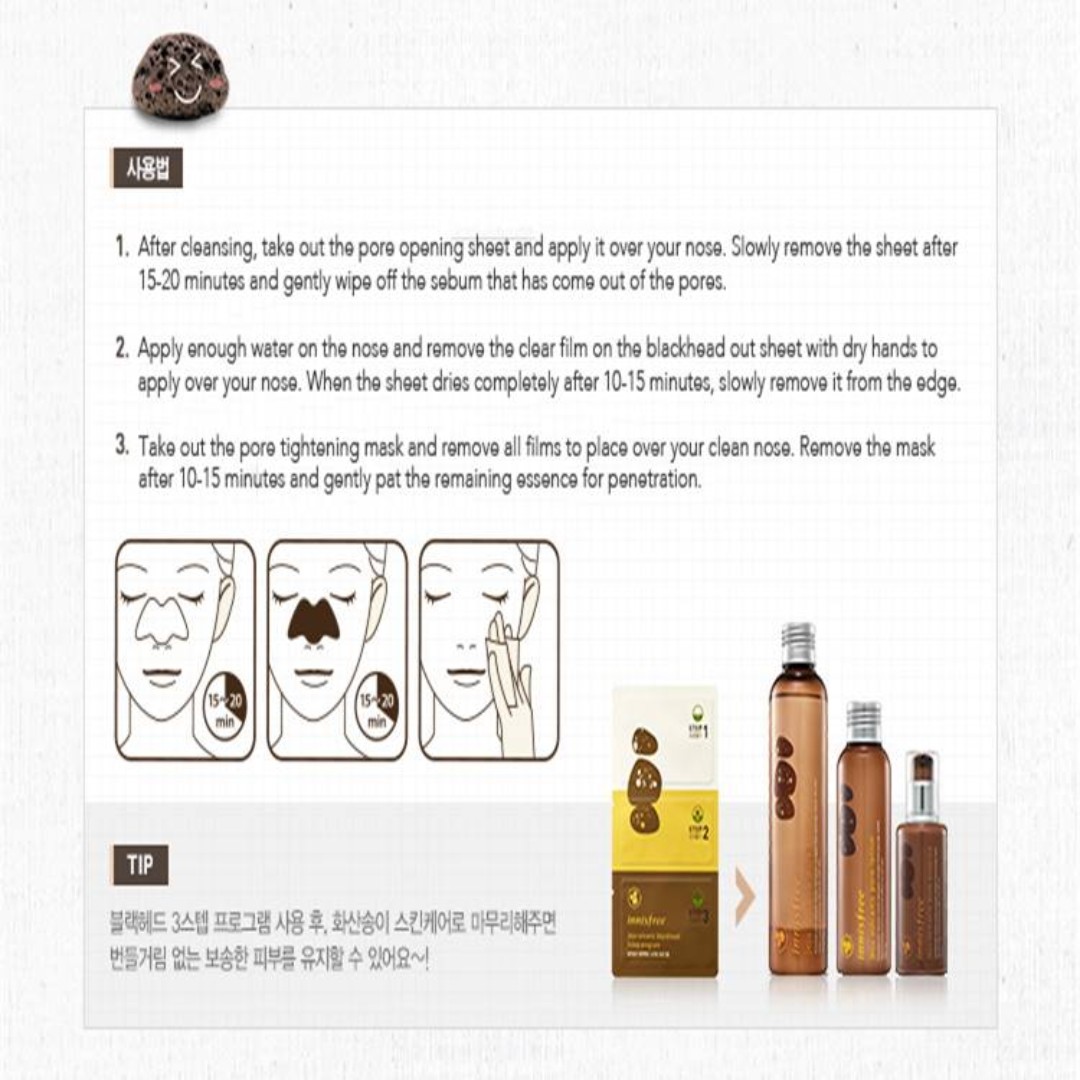 Related Products
My Real Squeeze Masks come in 3 levels of hydration:
• Water base: Light & Fresh
• Essence base: Deeply Hydrating
• Cream base: Intensely Nourishing
Choose from 18 different types of masks that caters to everyone anytime, any day.
Naturally-derived thin yet strong 100% biodegradable- 100% eucalyptus fibers.
Freshness of ingredients is extracted with the cold brew squeeze method.