Innisfree Jeju Orchid Enriched Cream Mask 1ea
INNISFREE JEJU ORCHID ENRICHED CREAM MASK 1EA
This sheet mask enriched with Jeju orchid cream delivers rich nourishment deeply into your skin. 
This mask contains the active ingredients Orchidelixir 2.0™ which has a specially-coated outer sheet that traps the enriched cream within the mask, while the inner sheet effectively fits snugly on your face to deliver moisture, elasticity and nourishment to the skin.
How To Use
Apply toner after cleansing.
Pull out the sheet masks (upper+lower) and remove the film.
Place on your face so that they stick snugly.
Peel the sheet masks off after 10-20 minutes.
Pat the remaining cream to help absorption.


For best results, use with the Jeju Orchid line: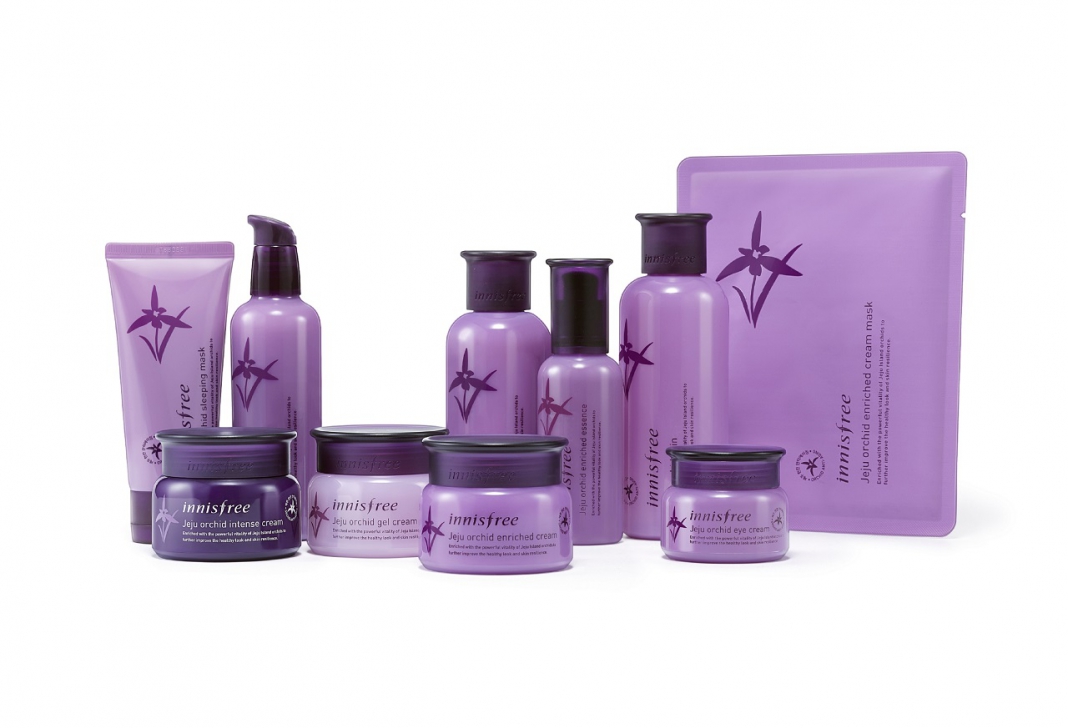 Related Products
My Real Squeeze Masks come in 3 levels of hydration:
• Water base: Light & Fresh
• Essence base: Deeply Hydrating
• Cream base: Intensely Nourishing
Choose from 18 different types of masks that caters to everyone anytime, any day.
Naturally-derived thin yet strong 100% biodegradable- 100% eucalyptus fibers.
Freshness of ingredients is extracted with the cold brew squeeze method.